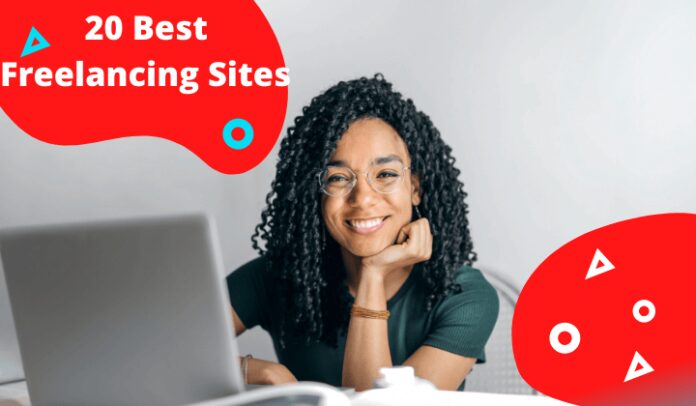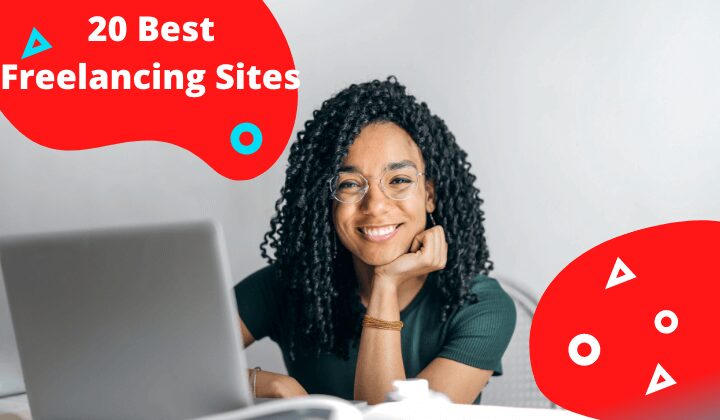 20 Best Freelancing Sites in India-2021
Best Freelancing Sites in India : Freelancing is one of the best options to go for if you're looking to earn online without any investments. Do you know majority of people earn $1000-$2000 per month only by freelancing for clients all over the world.
This is something where you can show off your expertise and skills to help people and provide your services and get paid in return. You can work as per your schedule, place and anywhere you like. Freelancing also gives you direct connection with your clients so that you can set up and discuss your work details and payment directly. 
What Exactly is Freelancing?
Freelancing is one where people are being self-employed rather than working for a company. In India, 65% of the people work freelance as they can work freely without any contract and can make a whole lot of money as compared to corporate jobs and govt jobs.
Benefits of working as a Freelancer ?
Working as a freelancer does not bound you to any of companies or clients. Here are some of the benefits to start as a freelancer.
Ability to work without being dependent on your employer
Direct connections with your clients in dealing with your contracts.
Freelancing gives you direct contracts which means more money than most online jobs while devoting more or less the same amount of time.
Freedom to choose your payscale and time limit instead of binding you with something as per protocols you do not have a say in.
Secure payments and timely payments.
Future portfolio for parallel projects
Better exposure to various industry and company so you get chance to work with best companies in future.
So, in this article, I'll be sharing you the best freelancing sites where you can sign up, build up your profile and start looking for work as per your skills and expertise.
20 Best Sites for Freelancing in India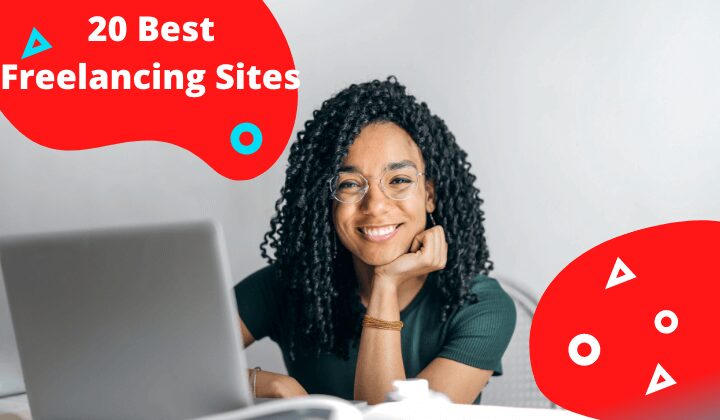 We have gather and collected the top 20 best freelancing sites in india. You can check these out and start working as a freelance with your skills and expertise and make a regular income online. Here are the lists:
1.Chegg.
2. Fiver.com
3. Upwork
4. Freelancer.
5. Turelancer.com
6. Youth4work.
7. DesignHill
8.Guru
9.PeoplePerHour.
10.Linkedin
11. Toptal
12.Behance
13.Krop
14. Dribble
15.FreelanceIndia.
16.The Flexiport
17.Dream starts.
18.On contract.
19.Hubstaff Talent.
20.Ilmosys Studio
Chegg
Online teaching part time jobs are new comfortable these days. It allows both the student and the teacher to teach and learn irrespective of their geographical boundaries. Teaching is essential to people all over the world.
Chegg is one of the best freelancing sites in India. It is an online question and answers site where you get paid for answering students' questions.
This site is suitable for those who have good knowledge in subjects like biology, maths, engineering, etc. You can earn a heft amount by sharing your knowledge i.e answering the questions.
While working with Chegg India, an online teaching job, you can  earn around INR 30000 to 80000 per month which is quite a big amount as compared to typical private jobs in India.
For more details, you can check the official websites here. Chegg India.
No Doubt, Fiver is one of the top freelancing sites. It is an marketplace for freelancer. Whether you're looking for jobs or hire people, this is one stop place for all. 
It has Very simple interface and you can easily sign up. The process is easy. You need to sign up and post your gig and wait for people to contact you regarding their projects. 
The task posted on these sites usually starts from $5. So, you can set your costs from $5 depending on your skills and expertise.
For details and signup. visit the official site – Fiver.com
3. Upwork.
Upwork is also another best freelance marketplace like Fiver. Here, you do not have to post your work unlike fiver. In this, you need to bid to clients who are looking for work. The one who bid the lowest or have best portfolio wins the bid and will be hire by clients.
Upwork is mostly for people who are little more experience with their skills and getting a profile approved can be daunting. The key to getting approval is being genuine in your application.
I've written a deep details on working in upwork. You can check it here.
4. Freelancer.in
Being immensely popular in lieu of its interface and adaptability, it is one of the most common platforms to find projects. With different categories and an easy search bar, you can get the projects of your liking easily
Freelancer has the facility where you can apply for work even with no membership fee but the membership fee obviously sells better. Freelancer takes a share of the project fee, between 15% to 20%. Arguably the best freelancing sites in India, this website allows freelancers to bid on the projects and free membership has only a limited number of bids allowed.
From time to time, Freelancer hosts a range of bid competitions apart from the usual gig bidding. There are substantial cash prizes for winning these competitions.
You can visit the official website here.
5. Truelancer.com
Truelancer is an also an Online Platform for Employers to Hire Professionals to get their work done and Freelancers and Professionals can Search Jobs and Earn money by working with real clients across the world.
 It is a place where you display your profile and get the clients to pick you on the basis of some work that you might have previously done. This gives you a chance to show your work beforehand and assure the client of the quality you are to offer. Not many freelancing websites in India have this facility of posting your portfolio online and giving your possible employers a glimpse of how you work.
Visit the official site – Truelancer.com
6. Youth4work
Youth4Work is one of the best freelancing sites in India and represents individuals with their ability to make it easier for the employer to know the skill level before hiring.
Known for conducting tests, this is one of the most popular India-based websites for freelancers to prove their worth. The clients can get their work done by someone they trust instead of someone random. This way they can rely on the person they are hiring and feel comfortable in doing so, with tests to prove their capability. 
Official website – Youth4work.
7. DesignHill
Designhill gives employers looking for freelance designers a few ways to find them. Employers can create a project contest, which will bring a slew of design entries straight to them, or they can seek out your services through a search box right at the top of the landing page.
Designhill has a lot to offer whether you're a graphic designer, web designer, or pursuing other types of design. Designhill further courts their creatives by offering them the chance to design their own T-shirts, have them printed, and sell them in their online shop. 
It is one of the most dynamic Indian freelance websites with a 24*7 support line to help both clients and freelancers.
8. Guru
They encourage transparency on their freelance platform and value trust, making sure that whatever your role, expectations are met. These sensibilities also extend to their job postings, which all clearly communicate what a project entails. 
Multiple industries are accounted for here, including legal, engineering, digital marketing, sales, etc. Therefore, a wide variety of people join the website to meet their work needs as a freelancer.
Official website – Guru.com
9. PeoplePerHour
PeoplePerHour markets themselves as doing a better job of pairing clients with designers.
PeoplePerHour aims for a more streamlined process, bringing together designers and clients on their freelance platform in a more precise way.
10. LinkedIn ProFinder
Whatever your field, especially if you're a creative, you should have a LinkedIn profile.
Another smart feature that LinkedIn has rolled out is LinkedIn ProFinder, which helps businesses find qualified people to work for them. LinkedIn ProFinder also sends project leads your way via email, giving you the chance to write a proposal and bid.
And let's not forget LinkedIn job postings — finding remote, part-time, or full-time work may be just a few searches away. There's a reason why LinkedIn is one of the best job sites: they continue to deliver what job seekers are looking for.
11. Toptal
Toptal pitches themselves as a place to find the top 3% of freelance talent. Their screening process is so rigorous that out of the thousands of submissions they get every month, they only accept a few into their ranks.
This exclusivity sets them apart from so many other freelance websites out there. It may seem intimidating getting in, but if you do, you'll get the chance to put yourself in front of some pretty big names — Airbnb, Zendesk, and Thumbtack are companies that have used Toptal to find designers.
12. Behance
When seeking creative inspiration, you've no doubt landed on Behance. It features so much great work to soak in, including illustrations, animations, web design, and more.
Behance also functions as a social media network to connect with other designers. Expanding your list of contacts may bring you new design opportunities.
Behance also offers a jobs sections, which has quite a few leads for quality freelance work. You won't find an endless scroll of jobs, but what's posted falls in line with Behance's fantastic reputation.
13. Krop
Something that started out as a private industry newsletter, this site eventually evolved into a pool of talented individuals. It is currently one of the top-earning websites in India and all over the world. People from various fields of life can post their portfolios to apply for various jobs in their own field. Charges for the website start as low as $8 per month.
This is the best freelance site in India for those who are working in design and related activities.
Dribbble gets a lot of traffic, with plenty of clients looking for talented designers. All you need to do is write a stellar bio and show off the best of your portfolio.
Dribbble also gives you an easy way to update your work availability and lets you flip the switch on and off whenever you need to. And if you upgrade to the pro level, you get access to an exclusive freelance design job board.
15. FreelanceIndia
FreelanceIndia.com is one of the fastest growing freelance job portals in India. FreelanceIndia.com have an extensive databank of not only business and individuals with assignments from every conceivable category but also professionals with the requisite skills for these assignments. 
Having been started in 2002, it has a long-standing as one of the best Indian freelance websites even though its GUI is not the best. Free membership is available but the chances of getting projects on that basis are quite less.
Premium membership costs Rs. 1600 while Premium Plus is Rs. 2000 for 12 months. The kind of membership you avail of decides the chances of how many projects you get and how easily.
16. The FlexiPort
It is the newer freelancing websites in India with less competition but a great number of clients. It mostly is like an outsourcing agency so the feedback system and the allocation are simply use-based. 
It is important for freelancers to get projects and so it mentions tips and tricks to get the same on its blogs and allows clients to manage whole projects altogether, creating more transparency and connecting the client and freelancer better.
17. DreamStarts
A lot of startups are in the making right now and they usually source freelancers from websites like Dream Starts. The companies are inclined to hire talent directly from websites like Dream Starts to get good quality work done at a nominal cost instead of big companies that charge hefty amounts.
Being one of the best freelancing sites in India, it is a free service so that benefits a new company quite well and is thus also the preference of many freelancers who are looking for new projects.
18. On contracting.
This is one of the best freelancing sites in India since it allows clients and freelancers to have a contract, which solves the basic problem for both of them and removes any scope of an argument.
The point of an e-contract is to avoid any clashes and delayed payments or disagreements. It charges from the clients and agencies instead of charging the freelancer so that helps the ones associated with them work worry-free.
Official website – Oncontracting.com
19. Hubstaff Talent
With thousands of agencies, companies, and individuals on board, this is one of the most active Indian freelance websites that attract budding freelancers to take their shot. It is a place where many projects float for regular business.
This website does not have a bidding system which means that the organizations that want you to work for them shall contact you directly. It comes free of cost to freelancers.
For official website – Hubstaff Talent.
20. Ilmosys Studio
For a designer, this might be the best freelance site in India with a variety of options available. Both clients and freelancers get a fair share of advantage from the ilmosys studio which allows the freelancers to decide beforehand the number of changes that they will accommodate.
This way, the client is pressurized to be precise and clear with their instructions, and the freelancer is not stuck beneath a load of endless changes.
For official website – Ilmosys Studio
So, these are the list of Top 20 best freelancing sites in India where you can go for to generate income online without any investments. Comment down which one would be good choice for you ?