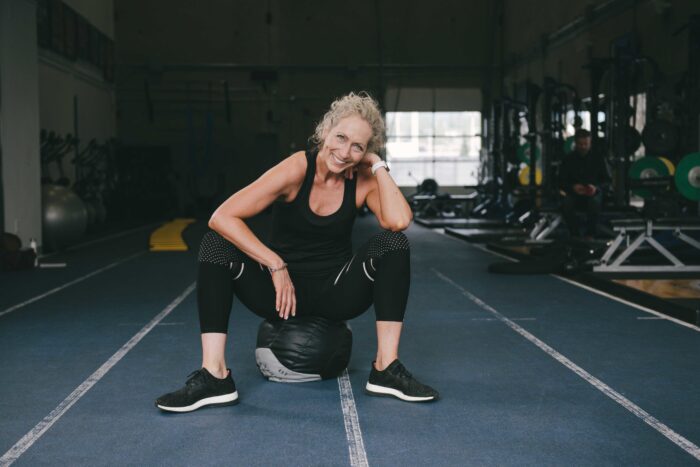 Personal trainers use safe, effective training routines, to help people achieve their health and fitness objectives. Personal trainers play a crucial role in assisting their customers with improving their health because they combine their knowledge of fitness, wellness, and diet with a capacity for collaborative learning. They interact with people on a more personal level.
Read on to learn more about personal training requirements. You'll also understand what it takes to become a fitness trainer. Including how you can acquire job-relevant fitness talents right away.
What Trends Should I Expect For Personal Training In 2023?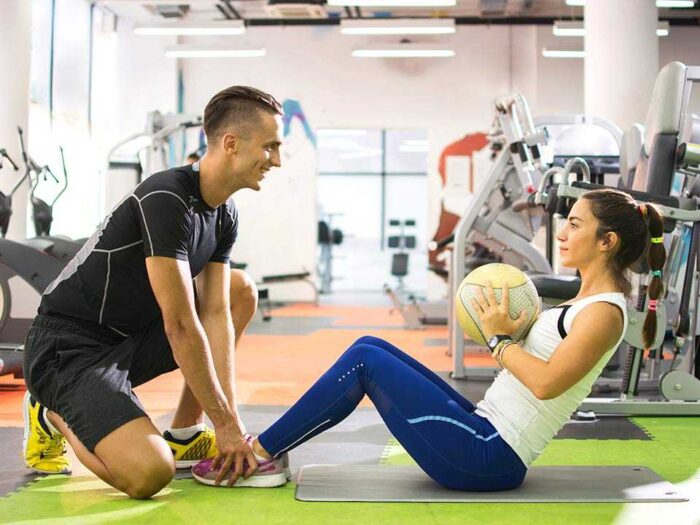 Personal training adoption keeps rising, and its growth will be more rapid and more extensive this year. Keep your head around the following trends if you want to stay ahead:
Gym Environment Training Sessions: Personal trainers are also taking over gyms to provide personal fitness assistance to gym members at an extra fee. This gives you instant access to quick feedback and direction, allowing for a more practical learning approach. Additionally, customers have access to various resources and equipment while in a gym setting, which can help them get results.
Integration of Technology: Technology is a permanent part of people's daily lives. Every aspect of human activity is getting enhanced by tech revolutions, including personal training.
Fitness experts can track training progress in real-time and share training schedules, nutrition plans, and virtual training demos customized to individual client needs.
Self-Awareness, Wellness, and Mental Health: Personal training coaches will be more widely recognized as authorities on both personal exercise and emotional wellbeing. This might include factors like self awareness, mindfulness methods, and anxiety management practices. Personal trainers assist clients in developing a well-rounded and balanced fitness approach by tackling psychological well-being.
Interactive Group Fitness: Group training provides a greater sense of belonging for some people. Many customers find support in the fraternal grouping setup. It also increases inspiration. Additionally, it makes it possible for trainers to engage many customers in one go while also saving clients money.
You can quickly see results by developing a relationship with a personal trainer in -gym personal training. The benefits of personal training keep increasing because of technological developments and a growing emphasis on healthy lifestyle choices.
A Practical Guide For Turning Into a Personal Trainer In 2023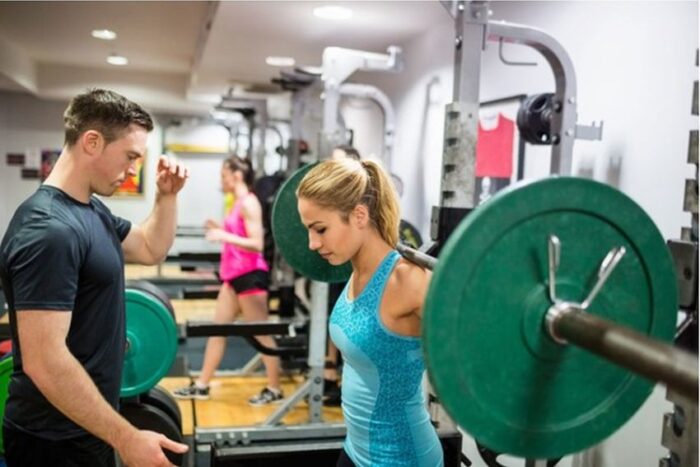 Personal trainers who have earned certifications from recognized health and fitness academies like the American College of Sports Medicine are more credible and trusted personal trainers. These institutions provide all the information and abilities needed to assist customers in achieving their personal fitness, dietary, and general health care objectives.
Many gyms and fitness services will demand certification of personal trainers. Being a certified personal trainer will raise your chances of exposure as a credible personal trainer, increasing your chances of attracting and retaining customers.
What Do Personal Trainers Do?
The career basics of personal trainers include working with different customers to help them develop and implement individual fitness programs and improve their general health and nutrition. A fitness trainer introduces clients to proper workout techniques, including warmups, warm-downs, and routine combinations for specific results. A personal trainer provides the most relevant, updated, fitness and nutritional information.
On a deeper note, personal fitness trainers are accredited experts with a broad understanding of exercise physiology, nourishment, and human structure and function. They design and oversee activities for both individuals and groups. They cater solutions to suit the specific needs of their customers.
Fitness instructors scrutinize individual customers to create custom fitness strategies, and effectively help individuals develop healthy eating habits to promote successful fitness. A personal trainers may work for individuals, companies, or fitness gym facilities.
Become a Personal Trainer By Following These Steps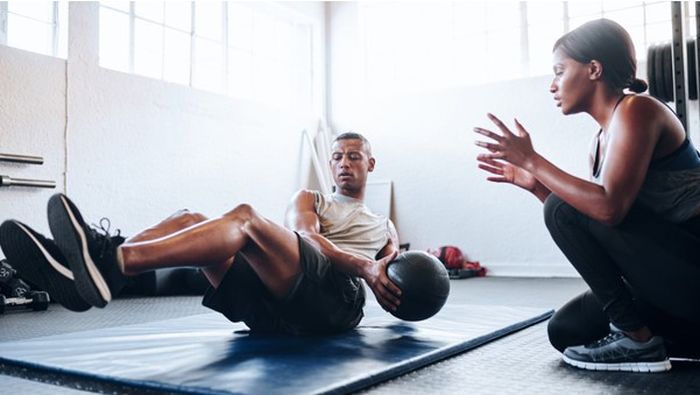 Professionals in the fitness industry with the education, training, and know-how to assist customers in achieving their physical fitness objectives effectively. The power lies in the knowledge certification and expertise.
You should follow the steps listed below if you want to become a personal trainer who has the expertise to assist others in reaching their fitness objectives, and is not short of the credentials needed to support your professionalism.
1. Decide on a Fitness Certification Course
You must select an approved training course after making the decision to pursue a personal training profession. Based on the school, finishing a training certification program normally takes approximately one year and costs between not more than $2,000 for a decent credential.
It's crucial to select a training course approved by a respected organization when weighing your certifying alternatives, such as the National Board of Fitness Examiners, or the Commissioned National Certifying Agency. However, NCAA-accredited fitness coaches can register on the US Registry of Exercise Professionals and they are quickly identified by customers. This has caused many people to choose to favor NCCA-accredited courses.
Here are 14 NCAA-accredited certifications that you want to think about if you are interested in becoming a professional fitness coach:
National Exercise and Sports Trainers Association
International Fitness Professionals Association
National Council on Strength and Fitness
ACTION Certification
National Strength and Conditioning Association
Academy of Applied Personal Training Education
American Exercise Council
Council for Certified Personal Trainers
American College of Sports Medicine (ACSM)
National Academy of Sports Medicine (NASM)
PTA Global
National Exercise Trainers Association
World Instructor Training Schools
Federation of Professional National Trainers
2. Meet All Prerequisites Certification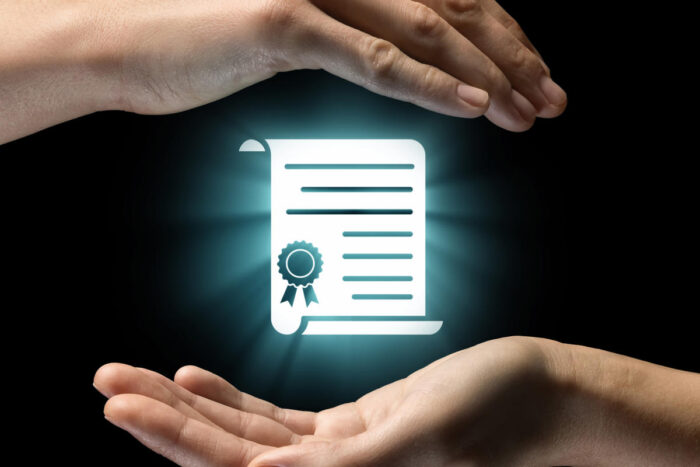 Whereas a university degree is not required for recognition as a fitness instructor, several requirements must get fulfilled before you can sit for the licensing examination. Ordinarily, you should fulfill the criteria listed below:
Hold a postsecondary education: Candidates must hold a high school diploma or a GED to get considered for a fitness guru certificate.
CPR/AED training: Before getting admitted or taking the final test, several training courses demand that participants hold valid Cardiopulmonary Resuscitation (CPR) and Automated External Defibrillator (AED) credentials.
Being at least 18 years old before taking the certification test is a requirement for most organizations. Al though, some programs can let individuals enroll before they're 18 as long as they're old enough to take their final test. Ensure to know and understand the age requirements before beginning a program.
3. Prepare Yourself To Sit For The Certification Test
The certification programs you choose will provide training and knowledge materials to aid in your final test preparation. Some companies offer a variety of personal certification test prep solutions. The accrediting body may provide free or paid study guides for further assistance.
Your accrediting body may provide free or paid study guides for further assistance. You may also find free practice exams online that can help you understand the format and subject matter of the actual examination.
You'll probably need to complete an application and deposit a membership fee to sign up for a fitness guru examination. You will take the test on a computer with a moderator, either in online or in person. Most examinations may include about 120 to 150 multiple-choice questions overall.
Although this may differ across programs, you can print a transitory license several days after clearing your assessment. Afterward, your accrediting institution will mail an official copy of your certificate.
4. Work On Developing Experience Your Specialty
You may distinguish yourself from other trainers by furthering your knowledge and specializing on a specific field of personal training. To select a specialty that really closely reflects your interests, take into account your hobbies, key competencies, and career objectives. The following are some typical instances of fitness trainer skillsets:
Muscle Strength
Weight Management
Corrective Reflexibility
Youth Training
Adult fitness training
Group/crowd training
Bodybuilding
Physiotherapy
Sports Training
Pain Management Training
5. Develop Your Training abilities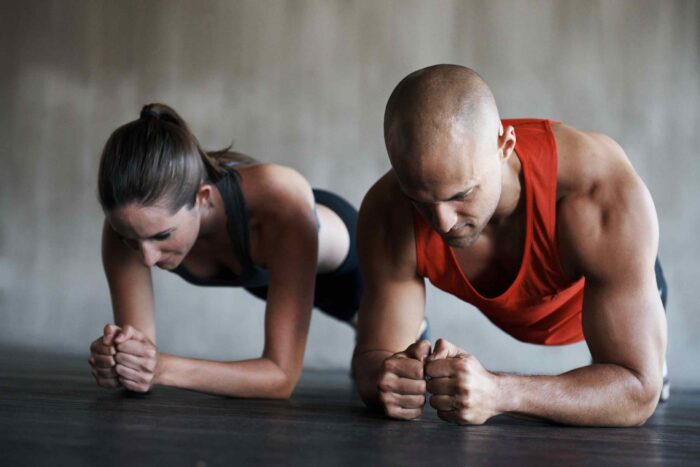 In order to convince your customers to accomplish their health objectives, you must be an expert in workout physiology and the human figure. You must also have the necessary interpersonal skills. The following are examples of the intellectual, interpersonal, and personal qualities you should have to perform your work effectively.
Interpersonal Brilliance
Good communication skills and emotional stability are major advantages for a fitness professional. To balance incentive with perseverance, you'll have to recognize and control your clients' sentiments. Knowing what drives every one of your clients is essential since they all have distinct objectives and personal characteristics.
Fitness trainers ought to be professional, have exceptional customer care techniques, be imaginative and original when arranging workouts, and be enthusiastic and inspiring.
Technical know-how
A successful fitness instructor should be knowledgeable about and/or experienced in the technical capabilities listed below:
Exercise techniques that work
preservation of records
Creating workout plans
Utilizing and looking after workout equipment
Workout anatomy and biology
basic dietary needs
You can use the trends and steps listed above as your guide for becoming a personal trainer. Take your time and explore the trends and extensive knowledge driving the fitness industry. This will quick-track you to becoming an exceptional personal training service provider.
Many health and fitness institutions are offering professional personal training certifications. Pick your learning path and certify your expertise. Don't forget to develop your interpersonal skills as this will drive your client acquisition and retention.